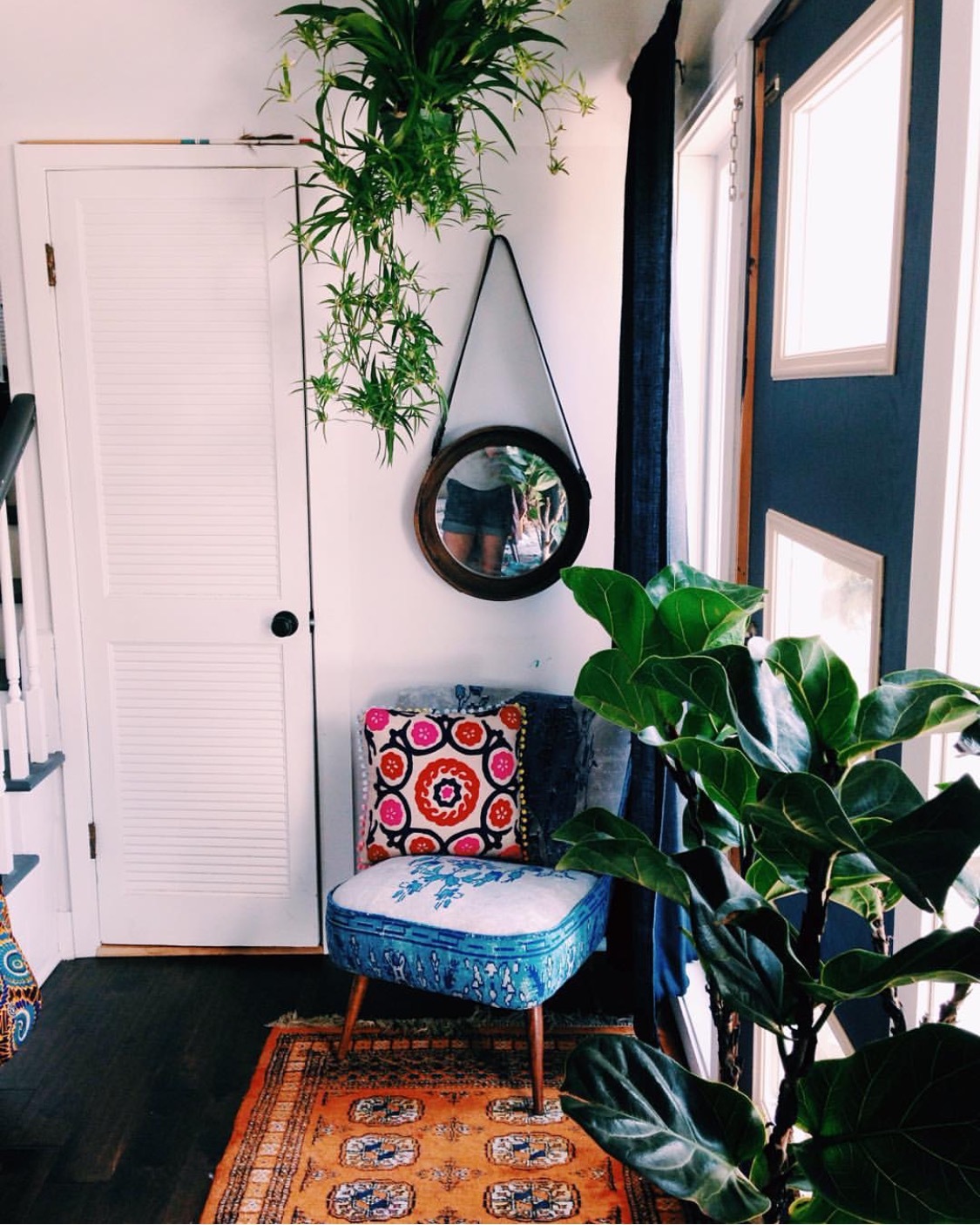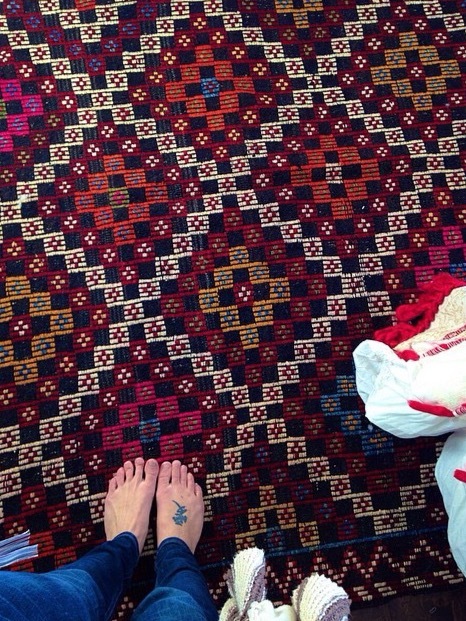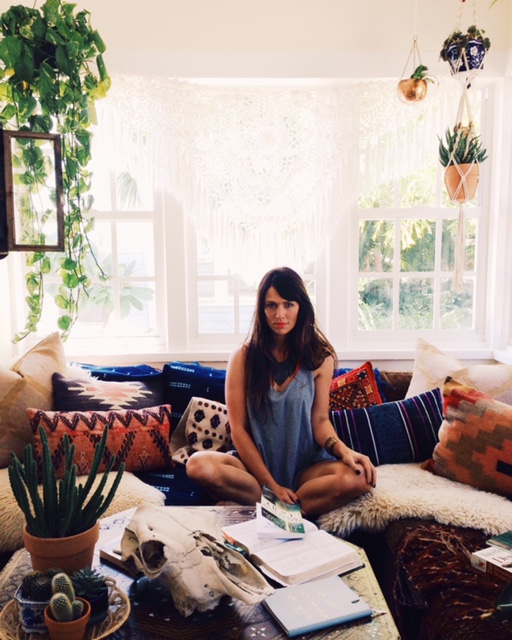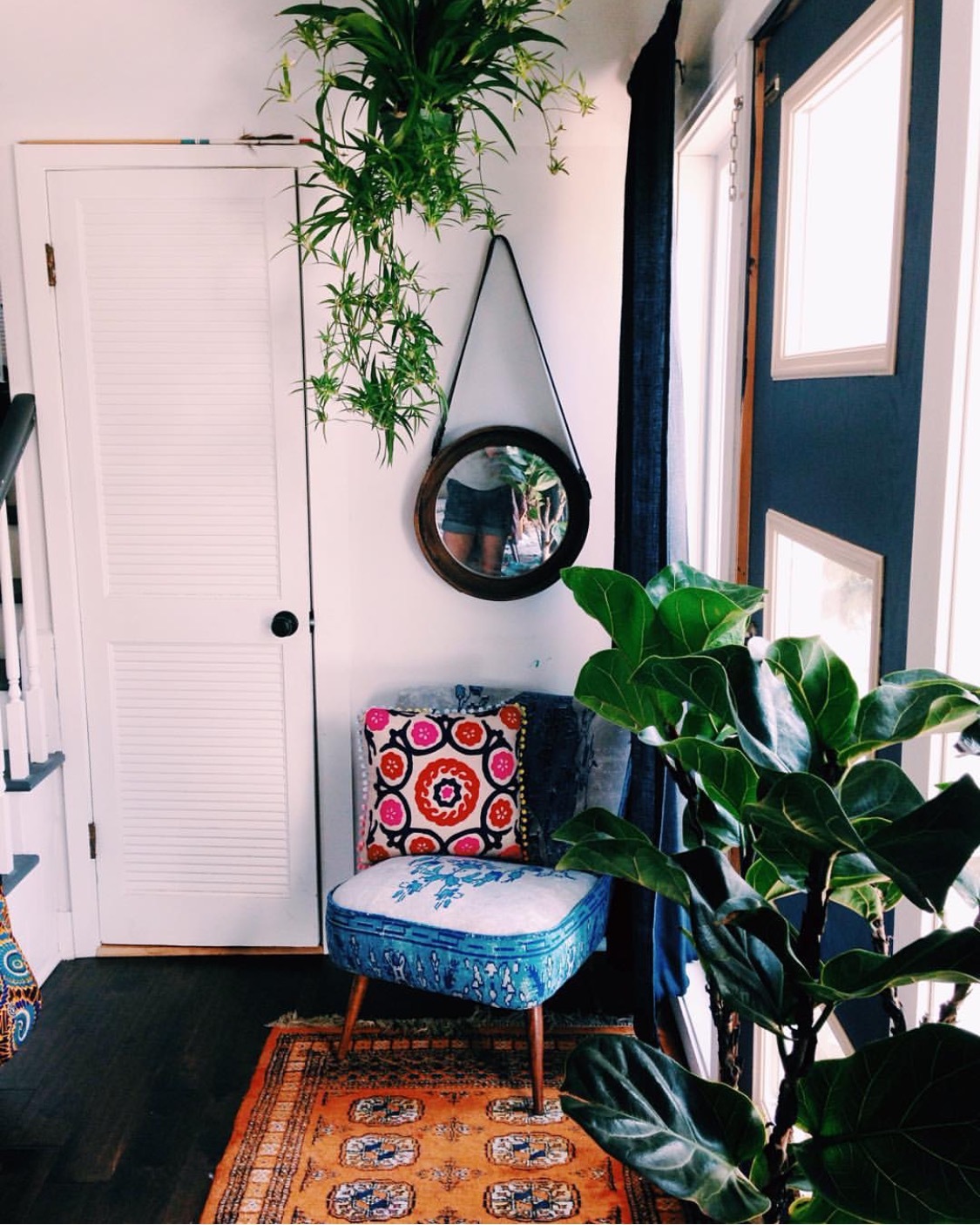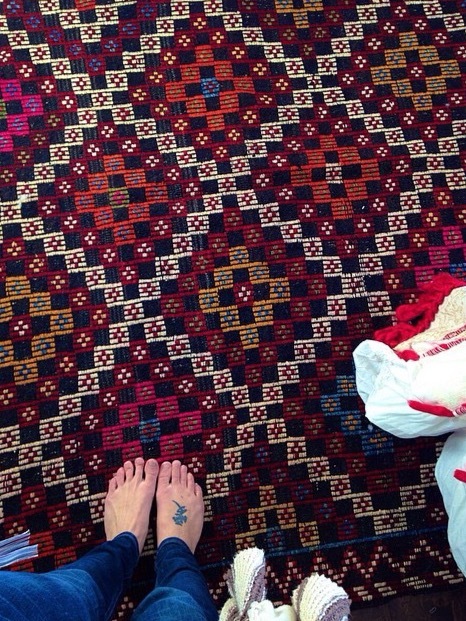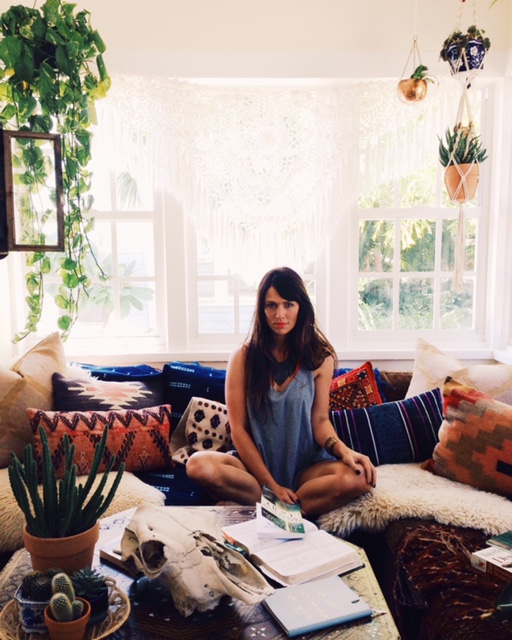 From Veronica @hamletinteriors
Eat-In
This space is right off the kitchen. As you can see I'm obsessed with plants. I currently own over 35 and don't plan to stop. We had the benches built. I found these chairs thrifting and had them covered with a Kilim. I may have too many plants on the table. They make me happy. I collect textiles. I just started a textile company that debuts in December selling Moroccan textiles. The one shown here [hanging on the wall] is a Turkish prayer rug.
Kitchen
We opted for gray cabinets and quartz counters. We renovated the entire home. This space took the longest to complete. The shelving area near the kitchen. Where I store all my pretties. And my plants.... They change on the monthly. As a designer and creative I constantly crave change.
Dining
My dining space evolved over time. I started with a small shelf and then realized I wanted a non symmetrical shelving unit to house all my knick knacks. I'm hoping over time to add more pieces from my travels (I've been to over 13 countries) our contractor made this from plumbers pipe sprayed black and stained pine. I don't DIY. So there's that
Master Bedroom
We decided to paint the back wall bohemian black. The name sold me. I'm a boho girl! This space will probably change again but I'm all about letting a home shape the design aesthetic. Exterior and interior flow. This corner of my bedroom has been changed 4 times or so. To curb my desire to purchase things I just move around what I already have. Nothing against buying something but usually I think about whether I really have a spot for it and if it's functional. Although peacock chairs are just pretty and not that functional. I have 3 of them.
Daughter's Room
We have a daughter with special needs (Down syndrome and CP and heart defects) that wasn't supposed to survive past birth but she is Gods miracle baby. She is now 5. We call her our fierce girl. We keep a bed in her room in case the nanny stays over or if we need to be near her.
Son's Room
This is a old shot of my sons room. I'm not finished with the new space yet. This is from our design sponge tour. We decided to keep a paneled wall. We like to keep things interesting. It's the only space we left original to the home
Entryway
My front door situation that changes every 3 months. Just for fun.